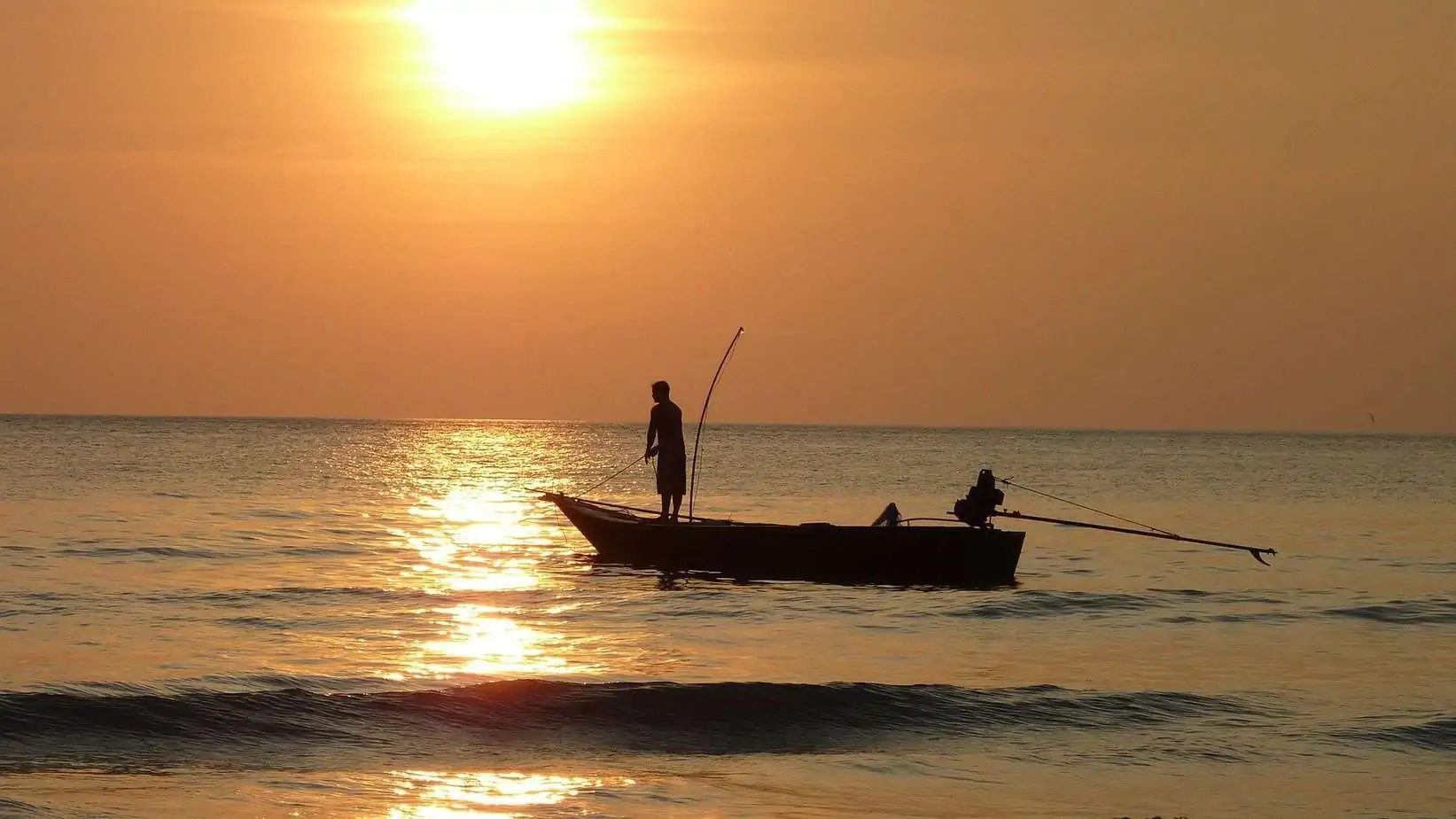 3 Deeper Fish Finder Reviews (Updated 2022)
One of the features associated with Deeper fish finders is their portability. They are relatively small and easy to operate. Unlike most fish finders, installing these is quite an easy task. Their WiFi connection capability enables the user to connect to the device via a smart phone. There is an App too, that is pretty cool. It is available on the App Store or Play Store and enables you to get information from the bottom of the sea sent to your phone. Readings, such as depth, are pretty accurate and can work under both ideal and harsh conditions. The following is our deeper fish finder review for anglers.
How to use a Deeper Fish Finder
Using a Deeper fish finder simple and easy. You first download the Deeper app to your smartphone, tie the Deeper to an extra fishing rod or mount it to your fishing kayak or boat using a Deeper Flexible Arm Mount, cast into the water and start receiving information through the app on your smartphone. Isn't that simply amazing?
Now let's have a look at our deeper fish finder review list and see which is the best pick for you.
Deeper Fish Finder Reviews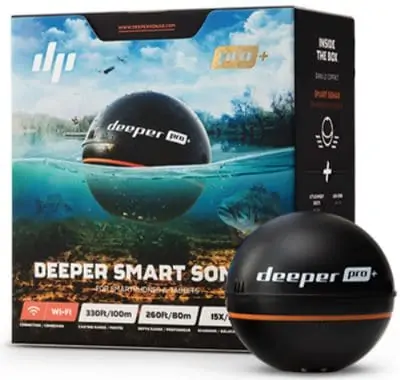 Check Price on Amazon Now
This is the latest advanced fish finder of Deeper Smart Sonar. It is wireless, castable and utilizes mobile technology, hence enhanced portability. It is a WiFi sonar device that can easily connect to a mobile phone operating system. Through an App, which can be downloaded from either the App Store or Play store, you will be able to see objects as they move in the water in real time.
It is a tool suitable for various kinds of fishing, including ice fishing and recreational fishing. Keeping in mind that it is small enough to fit in your pocket makes the device super convenient. It is a true definition of a deeper smart portable fish finder. No need for drilling holes in your vessel or mounting additional hardware on your boat.
The Deeper Pro Plus has this exclusive feature that allows you to have a better view of maps. Not only that, you can pull it out of the water and create a detailed map of the bottom. This is a big plus for fishing enthusiasts because you can utilize this feature to create detailed maps in your favorite area in the water.
To add on to its numerous features, it has a range of 260 feet and can scan to a depth of 80m. It is GPS enabled and is suitable for more advanced fishing activities thanks to its map-making features.
Conclusion
The PRO+ is more advanced and is the tool to get for your boat. Of course, this will depend on your budget. They are all fine tools to have and can really make fishing a lot easier and a great experience.
This video shows features of Deeper Pro+ fish finder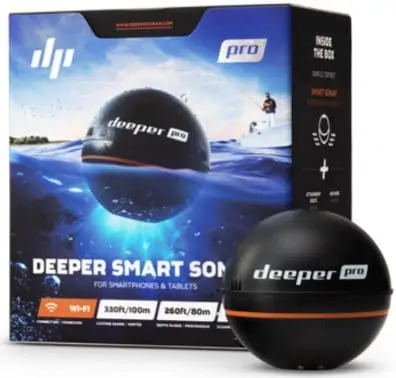 Check Price on Amazon Now
The Deeper Smart Sonar PRO is a deeper smart portable fish finder that has a WiFi connection with impeccable transmission power. It has the capability of gathering a lot of data due to its higher frequency and amazing resolution. The WiFi connection enhances its range of scanning and transmission. The connectivity is also top notch under all kinds of conditions with a range of up to 330 feet.
Its enhanced scanning feature is something worth writing about. With a range of about 260 feet, you can use this to find changes in depth. Its amazing resolution enables it to separate objects, doesn't matter how small they are. It is equipped with GPS. This comes in handy when mapping fish locations. Thanks to the WiFi connection, this can be done in real time.
Talk of portability, it is no doubt the best. It can actually fit in your palm. Additional features include its capability to connect to a smartphone or tablet. You will need to download the App from the App store or Play store and you are good to go. The App makes work easier with its capability of recording whatever the fish finder encounters in the water. You can access all the data later.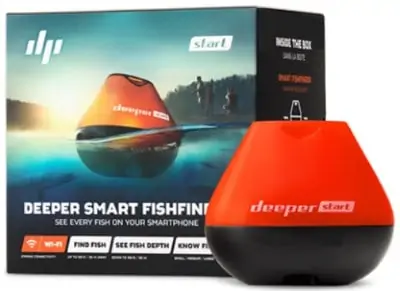 Check Price on Amazon Now
It is a wireless piece of equipment and compatibility with smartphones powered by either android or iOS. It comes with a Bluetooth connection that makes it possible for the user to access the tool from a distance of 130 feet in clear conditions. It has a working temperature of between -4⁰F to 104⁰F and can operate in both fresh and salt water.
It is an invaluable addition to the smart sonar fishing industry. Its ability to send data including temperature, depth and the structure at the bottom of the water is quite impressive. The most important part of this technology is its ability to locate the fish and being accurate while at it.
Its portability is, without question another very important feature. It boasts of a weight of just 100g, and measuring at a mere 2.5 inches is a clear indication that it was designed to be easily castable. Additional features such as Real Time Mapping, an ice fishing mode and unlimited data history makes this tool suitable for all fishing conditions. It is also perfect for all styles of fishing such as boat-fishing, kayak-fishing river-fishing etc.
Posts related to

Deeper fish finder review