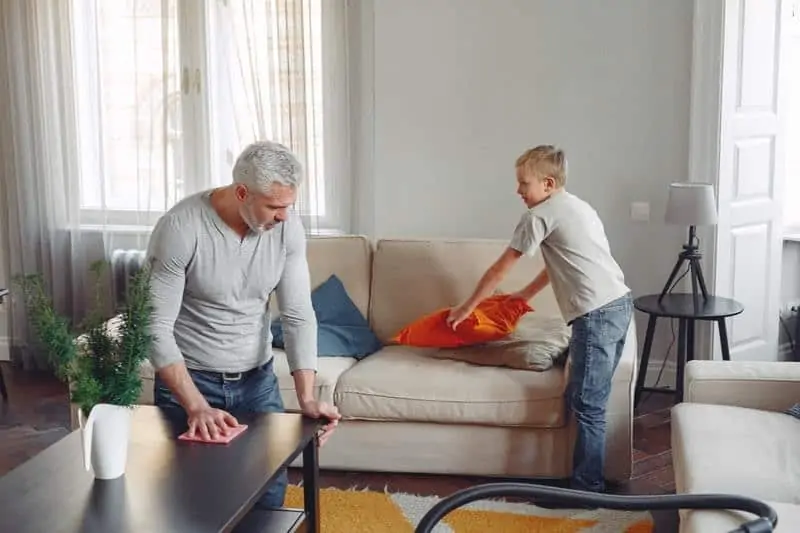 COVID-19 Lockdown: Other Useful Items to Consider
With the current call to social distance and self-quarantine to prevent ourselves from COVID-19 infection, it is crucial to be well prepared. The basic essentials should be:-
Below are some other items that may be useful during this period.
Key features:-
It has 299 essential first aid supplies for treating minor aches and injuries
It is well organized in clear plastic liner in nylon case and easily accessible in an emergency
It is lightweight, soft-sided, zippered case ideal for home, travel and on the go use
It provides high-quality home drinking water that saves lives and money.
Key features:-
It has a 6 layered filtration system that removes more than 1000 types of contaminants.
Removes 99.9% lead, chlorine, taste and odor.
Easy installation in minutes. No plumbing required.
It has a two-stage system with advised 0.5-micron water purifier that removes chlorine, heavy metals, chromium, chlorine, mercury, and various others.
It is compatible with 3/8" and 1/2" cold water line for easy installation (with converter).
It has high capacity cartridge which can lasts for two years while filtering 1,600 gallons of water.
Full Flow Rate of 2.0GPM @40 psig. Ideal for cooking, cleaning dishes without watermarks and washing fruits & veggies
Coway AP-1512HH is a quality portable air purifier ideal for room sizes up to 361 sq.ft. It is powerful, quiet and inexpensive
Key features:-
Four-stage filtration system (Pre-filter, Deodorization filter, True HEPA filter, Vital Ion) captures and reduces up to 99.97% of particles 0.3 microns
Washable pre-filters: The pre-filters prevent large particles from clogging the air purifier. It requires frequent washing
Odor filter which has powers to remove smoke, cooking smell, and even VOCs
Vital Ionizer technology which uses negative ions to clean the air faster and on a deeper level.
It has a low power consumption of 77 W and is quiet with noise level ranging from 24.4 dB to 53.8 dB.
Fan speeds available in 1, 2, 3 stages by manually setting up. Auto mode automatically optimizes the speed setting 1 through 3 based on the level of indoor air quality.
It is compact (17x18x10") and light (12 pounds)
This is an efficient portable quiet generator & eco-friendly clean power. It can be used at home or outdoors. It can power devices that operate at less than 200-Watt; exceeding that, it will shut off automatically. It can charge smartphones, kindles, GoPros, laptops, AC lights, TVs, drones and even a small mini-fridge.
Key features:-
Lithium battery capacity: 240Wh (16.8Ah, 14.4V) Battery capacity charges and re-charges devices
Three charging modes: AC wall outlet (8hrs to charge), 12V car outlet (8hrs to charge or optional 50w solar panel(10hrs to charge)
Multiple powering options including two USB ports, AC outlet and 12V car output
Pure sine wave inverter with a single AC output/input
Working time = 240Wh* 0.85 / operating power of your device
It is among a handful of advanced weather radios that is ideal for preparing for serious weather threats like floods, tornado, earthquakes, and tsunami. It is recommended by the Department of Homeland Security for emergency preparedness and can generate alerts when the hazard is 100 miles away
Key features:-
A.M.E. technology: Automatically locks on to your county's NOAA weather radio signal
Alert customization via 85 dB siren alarm, voice alert, or visual LED flasher.
80 types of storm alerts
It can receive up to 7 NOAA channels
Battery: Two li-ion batteries.
Power source: Battery, Corded electricity
Ham radio for communication with team members or emergency personal is also recommended.